Source: 6 Reasons to Take Business Paperless – The Paperless Project – Join the grassroots movement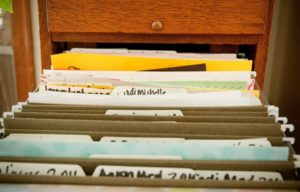 As digital technologies continue to evolve and become more widely accessible, it is no longer difficult to lead a life using less paper. Electronic bill statements, mobile apps, the advent of tablets and digital kiosks have simplified and streamlined everyday basic transactions that once involved high paper consumption. But is it possible for businesses to go paperless, too?
Habits die hard and people don't like change, but it's no secret that paper-based organizations are struggling to keep up with the new digital age. Manually processing business transactions is inefficient, time consuming and costly. But luckily, with the prevalence of cloud computing, digital signature applications, document management and business automation solutions, creating a paperless business environment is easily within reach. Everything from accounting, human resource requests, contract management, file storage and more, can be simplified by going digital. Consider the following six benefits any business can obtain from embracing electronic processing.

1. Workflow Automation: Going paperless can help boost efficiency into a business by replacing the inefficient flow of paper based files with an automated stream of data and documents. Digital business automation can streamline time sensitive tasks, by triggering events through a company-specific workflow so that the appropriate staff members are notified when action is needed. Employees will no longer need to physically hand a document to a coworker and risk having that document forgotten, misplaced or even destroyed. Users could also set up reminders, so an employee is automatically notified when a document requires their attention. With automated business solutions, common tasks like document retention scheduling, accounts payable and employee onboarding can be executed through programmed automatic workflows.
2. Boost Efficiency: Staff can get more done, at a faster rate, by going digital. With files digitally stored into a document management repository, files are immediately accessible directly from an employee's workstation. This in return, saves employee time spent searching for files through crowded storage rooms, so that staff members can better attend to customer needs. Therefore, going digital can improve a company's quality of work and customer satisfaction. By reducing the time spent on filing, accessing and retrieving paper documents, employees can repurpose their time to work on more critical tasks.
3. Integrated Solutions: By taking your company digital, many doors will open to introduce options for technology integrations. CRM services like SaleForce.com and accounting platforms like QuickBooks® are two prime examples of beneficial digital integrations. With an electronic document management database in place, various solutions can be assimilated to that solution so that management can gain a well-organized and detailed view into business processes. This then allows multiple employees to ability to work on tasks via a number of platforms and easily track progress.
4. Less Paper = More Green: By reducing the amount of paper you use, you can reduce your company's negative impact on the environment. Not only will you lessen your carbon footprint by eliminating unnecessary paper processing, but your organization will also realize major cost savings. By having all of a company's documents digitally organized and accessible, there is no longer a need to make copies, mail or store paper on site. This in return, can significantly cut costs including paper, ink, toner and equipment maintenance. When an action is needed on an archived file, simply locate the document by performing an advanced search, complete the task digitally, and re-store it within seconds – without the need to print.
5. Remote Productivity: By going digital, employees in the field can gain immediate access to their most important documents. Whether meeting with a potential client, an existing customer or a business partner, remote staff members can become more efficient and effective by gaining access to business information. By use of mobile device, a field worker can make document edits, data updates, and even participate in workflow tasks without stepping foot into the office. This helps to ensure that business is always moving and information is up to date. Provide your employees with anytime access to documents from anywhere by implementing a digital content management solution. Whether on a train, or waiting in the airport terminal, work doesn't need to stop. Empower your remote workforce to get more business done, no matter where they are.
6. Disaster Recovery: Unexpected disasters, such as a fire, flood, or theft, can cripple a company. Many companies will keep only one copy of a file on site, so if key documents are destroyed they may be irreplaceable. Is your business prepared for an incident? By going paperless with an electronic content management solution, critical business documents and data are always backed up and available. With the option of storing data in the cloud, businesses still have the ability to access sensitive information, in the case of an emergency, to ensure continuous data access and integrity.
Going paperless is extremely important for the well being of a company and our environment. Not only will going digital cut costs and streamline productivity, but shifting to electronic processing can help a business to do more with less. Greatly reduce your reliance on paper and do your part to ensure our planet stays healthy by eliminating paper-based business processing.
Are you ready to go paperless? Contact us today for a free demo of our Cabinet Safe software!