Ask more about the services you need and get best offer.
Your Trusted Office Technology Dealer in Jackson, TN
Welcome to MCC Jackson, a leading provider of top-tier office technology solutions in Jackson, TN. With a rich history and a reputation built on expertise, we are committed to delivering practical benefits that streamline your business operations and enhance your productivity.
Our core values revolve around offering reliable, high-quality solutions, backed by unparalleled customer service. We pride ourselves on our ability to understand your unique needs and provide customized solutions that align with your business objectives.
Streamline Your Workflow with Our Comprehensive Office Solutions
At MCC Jackson, we offer an extensive range of office solutions to make your business more efficient. From top-of-the-line copiers to comprehensive document solutions, our products are designed to integrate seamlessly into your workflow, reducing downtime and increasing efficiency.
Our precise postage meters and effective mailing solutions help you manage your mail operations with ease. By automating routine tasks, these solutions not only save time but also contribute to significant cost savings – a practical benefit that directly impacts your bottom line.
Secure Your Business with CCTV and Access Control
Security is paramount in today's business environment. MCC Jackson provides robust business security solutions, including comprehensive CCTV solutions and access control solutions, to keep your business safe and secure. Our cutting-edge technology ensures round-the-clock surveillance, providing you with peace of mind and the freedom to focus on what you do best – running your business.
Enhance Communication with Our Audio Visual and Telecom Solutions
Effective communication is the key to achieving your business goals. At MCC Jackson, we offer state-of-the-art audio-visual and telecom solutions to facilitate seamless communication within your organization and with your clients. These solutions are designed to foster collaboration, improve connectivity, and promote efficiency.
Choose MCC Jackson for Your Office Technology Needs
When it comes to office technology in Jackson, TN, MCC Jackson is your trusted partner. We combine industry-leading technology with unrivaled expertise to deliver solutions that make a real difference to your business. Contact us today to find out how we can help you streamline your operations, secure your business, and achieve your goals.
Optimize your business with MCC Jackson – where quality meets efficiency.
Looking for top-notch local copier repair and copier maintenance services in Jackson? With over 50 years of industry-leading experience, MCC Jackson is your go-to solution for all your copier service needs. We understand the challenges you face when your office equipment breaks down, which is why our factory-trained technicians are dedicated to providing you with prompt, reliable, and efficient services. From routine maintenance to complex repairs, we've got you covered.
Our commitment to quality is unrivaled, ensuring your copiers and printers perform optimally, reducing downtime, and enhancing productivity. Don't let printer issues disrupt your operations. Trust in our proven expertise for copier service that gets the job done right the first time. Experience the difference of working with a seasoned dealership that truly understands your needs. Reach out to us today and let our professional team keep your business running smoothly.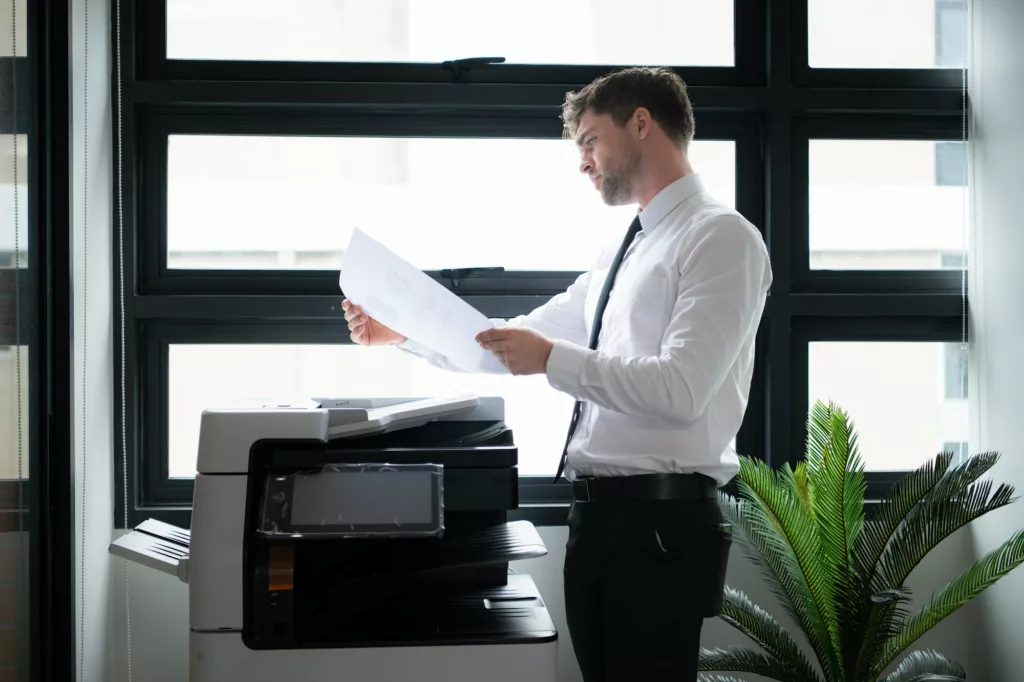 What Our

Clients

Said About Us
At MCC we treat our clients like family, and it shows. With 200+ 5 star reviews on Google and an A+ rating with the BBB, MCC is the right choice for your business partner.