Mailing and Shipping

Software
Ready to see our solutions in action? Speak to an expert today!
Transform Your Business with Superior Mailing Software
Elevate your business operations to a new level of efficiency and professionalism with Quadient's innovative mailing software solutions. S.M.A.R.T., our intelligent mail management system, simplifies the process of preparing, sending, and tracking your business correspondence. It's designed to save you time, reduce costs, and ensure accuracy in every step of the mail prep process. And with e-Certify, our electronic certification system, you can effortlessly manage certified mailings and obtain USPS proof of mailing and delivery records online, ensuring full compliance and peace of mind. Experience the power of seamless mail management with Quadient. Act now to transform your mailing and shipping operations. Discover the potential of Quadient's S.M.A.R.T. and e-Certify solutions today.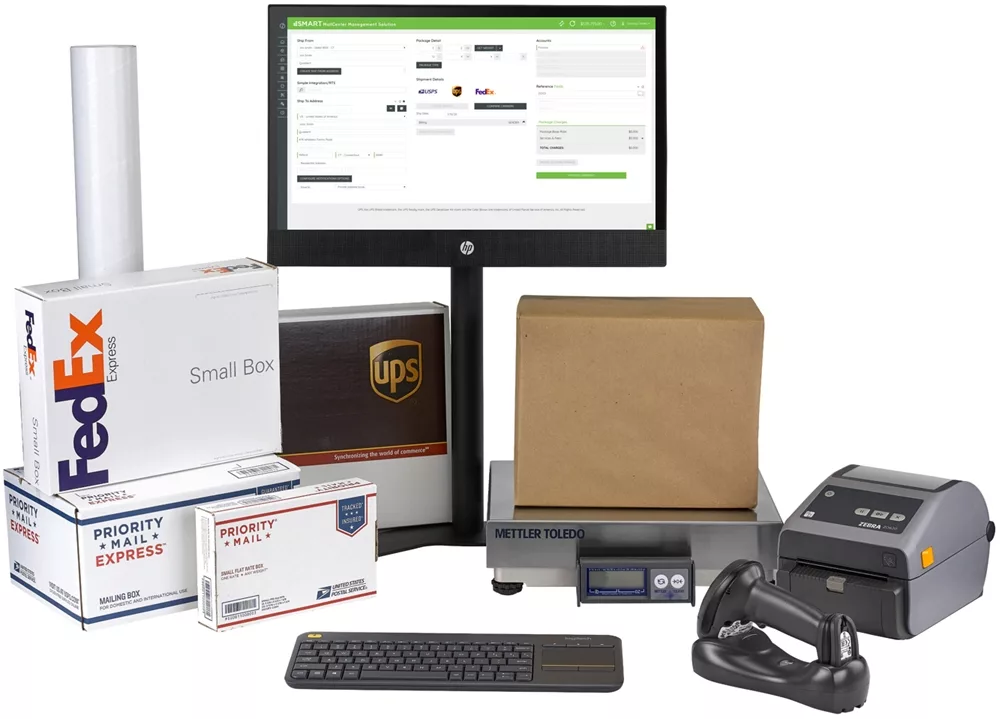 S.M.A.R.T.

Mailing Software
S.M.A.R.T. empowers your business communication, fostering robust relationships with both internal and external stakeholders. It offers comprehensive shipping and tracking notifications, ensuring everyone is updated on the mail's status in real-time. Plus, it provides chargeback accounting with postage meter reconciliation, simplifying financial management. And that's not all – with its vast array of reporting options, you can gain valuable insights for strategic decision-making. All these features are just a glimpse of what S.M.A.R.T. brings to your business. Elevate your mailing operations with S.M.A.R.T. today and experience the difference.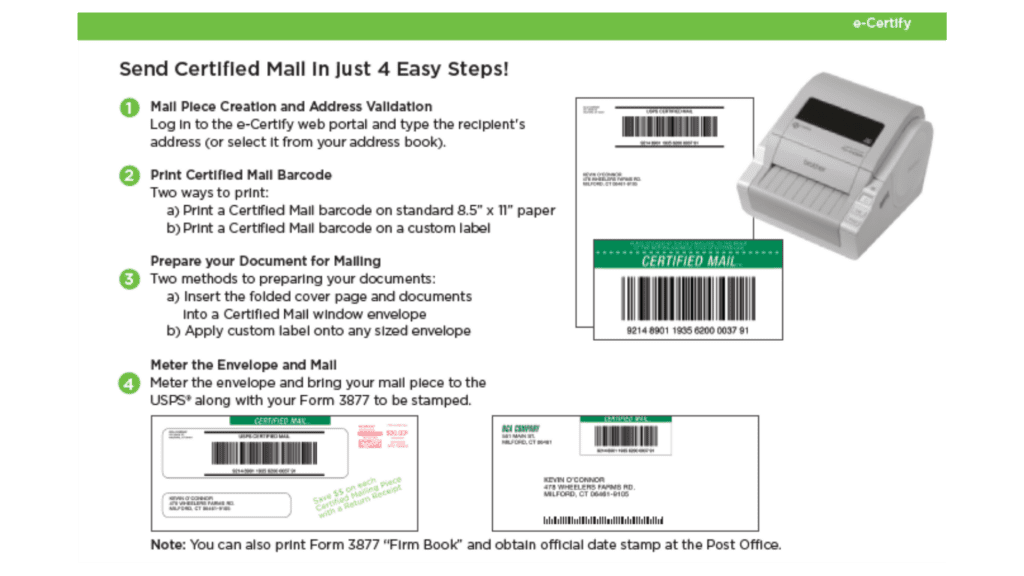 ConnectSuite

e-Certify Software
Leverage the power of digital transformation with ConnectSuite e-Certify. This robust solution not only streamlines the preparation of Certified Mail®, saving you time and resources, but also provides easy access to crucial delivery information and recipient signatures – all securely stored in the cloud for your peace of mind.
Experience the convenience of preparing Certified Mail with Electronic Return Receipt, while enjoying a cost saving of $1.10 per letter through the provision of a USPS® digital signature, replacing the traditional "green card". Say goodbye to handwritten forms, labels, and Return Receipt™ cards on envelopes. Embrace the efficiency and precision of ConnectSuite e-Certify. Make the smart switch today.
Learn How ConnectSuite eCertify Can Streamline Your Mail Prep
Say goodbye to the tedious task of manually filling out USPS® Certified Mail® forms. Welcome a new era of efficiency and cost-effectiveness with Quadient's ConnectSuite e-Certify. This transformative solution simplifies your mail preparation process, resulting in substantial savings. Here's how it revolutionizes your workflow:
Take charge of your postage expenses with the advanced capabilities of Neostats. This potent reporting solution provides you with the precise data necessary to reconcile your postage costs right down to the last cent. With Neostats, you're not just monitoring and tracking your postage expenditure, you're exercising full control over it. The practical benefits of this tool are clear – enhanced visibility, tighter control, and improved financial management. Act now to experience the transformative power of Neostats.