Nothing will ruin a meeting or presentation faster than bad audio visual equipment
Screens that are hard to deploy or see, projectors that are too dim or out of focus, and microphones and audio equipment that fail are common problems when making presentations or conducting meetings.
With 50 years of experience designing presentation solutions, MCC knows what audio-visual systems work best and how to install them to get the most benefit for our clients. Our sales consultants ensure they understand your needs and custom design a system that works best for your business.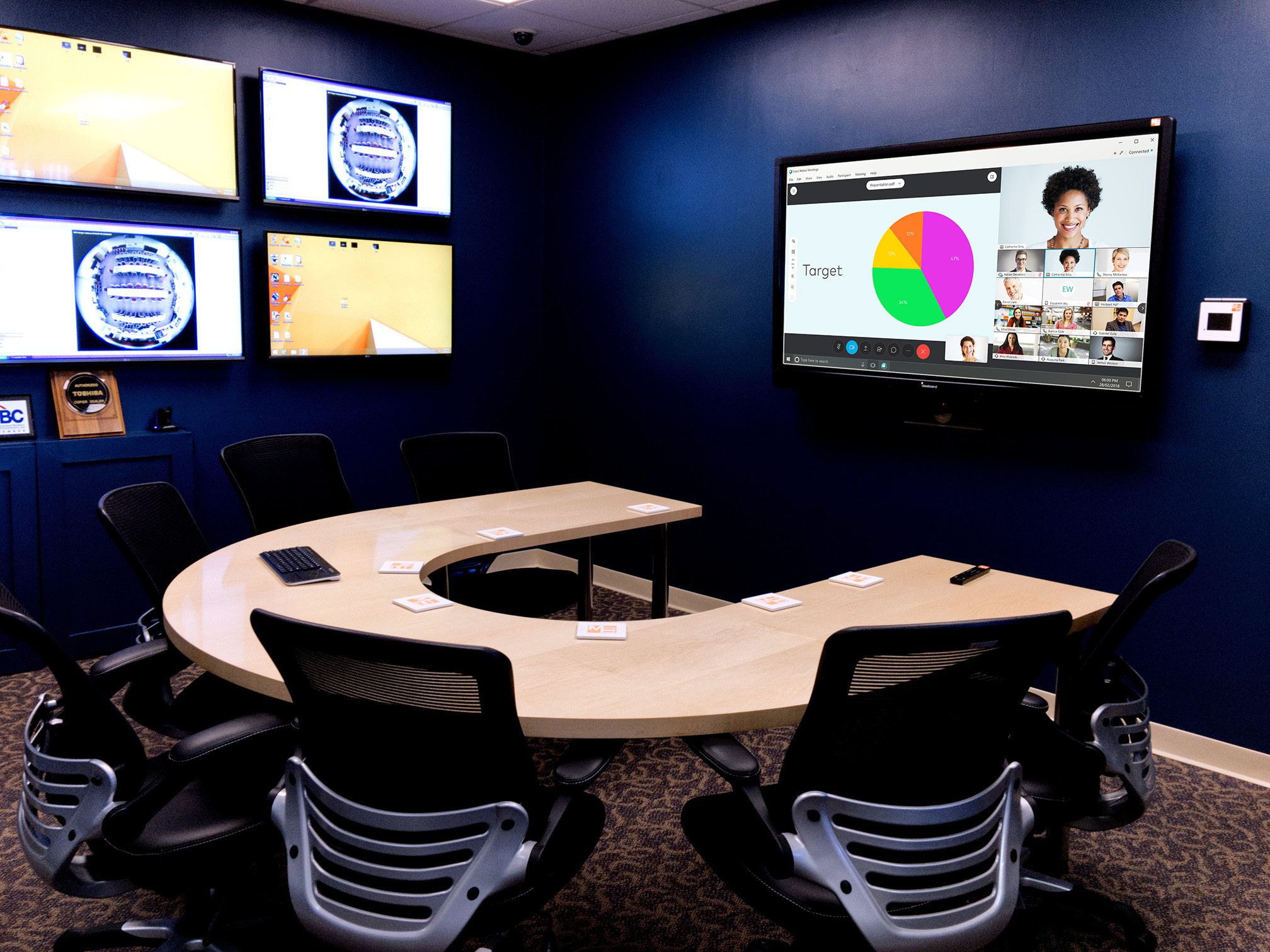 Conference and Boardroom AV
Our conference rooms have state-of-the-art technology that allows you to present in stunning fashion while also making it easy for attendees to participate in the discussion. We can provide custom designs based on your needs so that you'll have everything you need for an effective meeting space.
4k Laser Projectors and Screens
Video Conference Solutions
Microphones and Speakers
Meeting Room Scheduling Panels
Wireless Sharing
Custom Huddle Space Designs
If you need a space for smaller meetings or huddles, we can help with design services as well as installation of all the necessary equipment needed for effective collaboration both within your organization and outside of it through video conferencing systems such as Webex. We can even integrate lighting control systems into these spaces so they can be used throughout the day by different groups without having to disrupt their work.
We have a wide range of solutions available that can be customized to meet your needs, whether you're looking for something simple or more elaborate.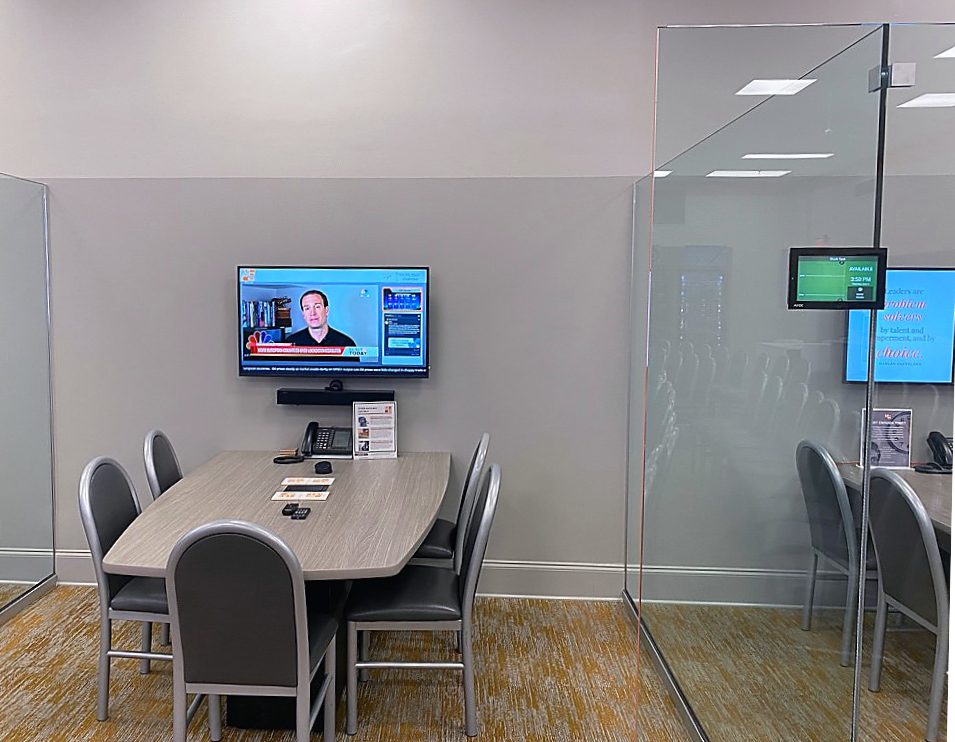 Auditorium AV Solutions
When it comes to your auditorium, we know that it's not just about sound. It's about lighting, video production, live and recorded streaming—it's even about making sure your audience can see what you're saying through an indoor LED video board.
With in-house design engineers, CTS certified installers, and factory-trained service technicians, MCC is uniquely qualified to make your auditorium sing. Whether you need a new sound system with ceiling-mounted speakers, long or short throw projectors and screens, indoor LED video boards, or new lighting or video production systems, MCC can design and install the perfect system to fit your needs and help you spread your message.
The Benefits of Laser Projectors vs Lamp Projectors: 5 Reasons You Should Consider One Now
Projectors technology has advanced considerably in recent years. Gone are the days of struggling to see a presentation due to distance, poor lighting conditions and dim bulbs. With new 4k laser projector technologies, presentations can be easily seen from anywhere in the room, no matter the room size or lighting conditions. Learn more about the benefits of laser projectors and speak to an Audio Visual Expert today.
Presentation Solutions Related Posts