Superior document handling solutions
Discover the ease and efficiency of MCC's comprehensive range of folder inserters – the perfect solution for streamlining your letter folding and inserting needs. From low to high-volume applications, our folder inserters are designed to simplify your mailing processes, whether you're sending invoices, statements, or captivating marketing materials. Schedule a demo today and unlock the true potential of folder inserters for your business.
7 Ways a Folder Inserter Can
Change

You Work Life

Download the eBook to learn more.
Let us help you make your life easier. By providing the tools you need for your business. You can rely on our document handling solutions for the highest level of productivity and dependability. Our letter folding and inserting machines can make mail preparation easier, no matter how big or small your business is.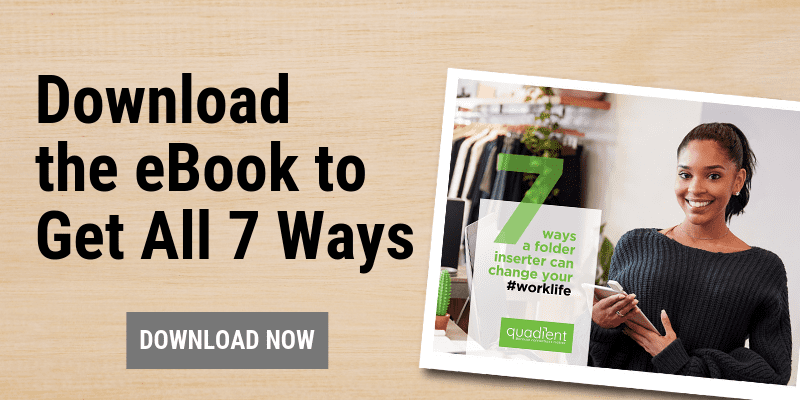 Low Volume
Folder Inserter

Solutions
We offer a full range of low-volume solutions. From semi-automatic and fully automatic industrial units to high speed, small footprint, tabletop countertop and wall-mounted units. Reflecting state of the art design and ergonomics, we provide you with the best cost/performance ratio on the market. Chosen by many of the leading companies from all over the world, our robust folding inserting solutions are known for their reliability and ease-of-use.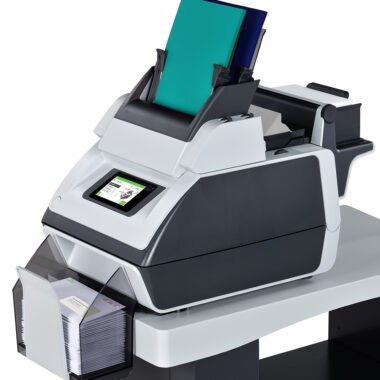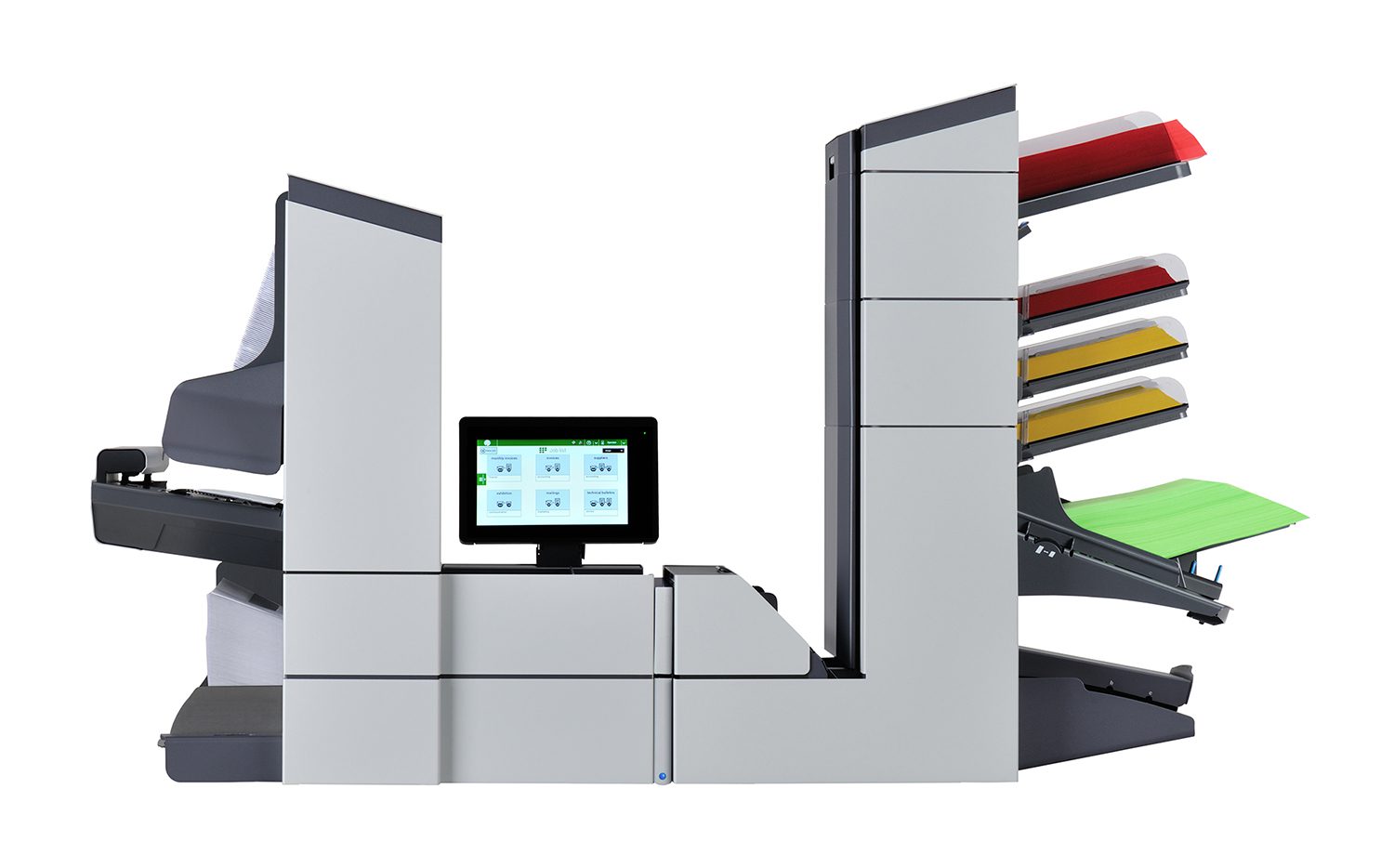 Mid-Volume
Folder Inserter

Solutions
Built to excel in the most demanding mailing centers, the mid-range line offers higher processing speeds and multiple loading, folding and stacking options. Whether you're looking to get your jobs done quickly or streamline operations through automation, these folder inserters will impress you with their high performance capabilities.
High Volume
Folder Inserter

Solutions
Our high-volume folder inserters were designed with two primary goals in mind: faster performance and increased productivity. To achieve these goals, we have offer a range of high-performance folder inserters for applications ranging from 50,000 to over 300,000 envelopes per month. Designed to outperform the competition and exceed your expectations, the high-volume line is ideal for high volume mailers or those needing additional flexibility.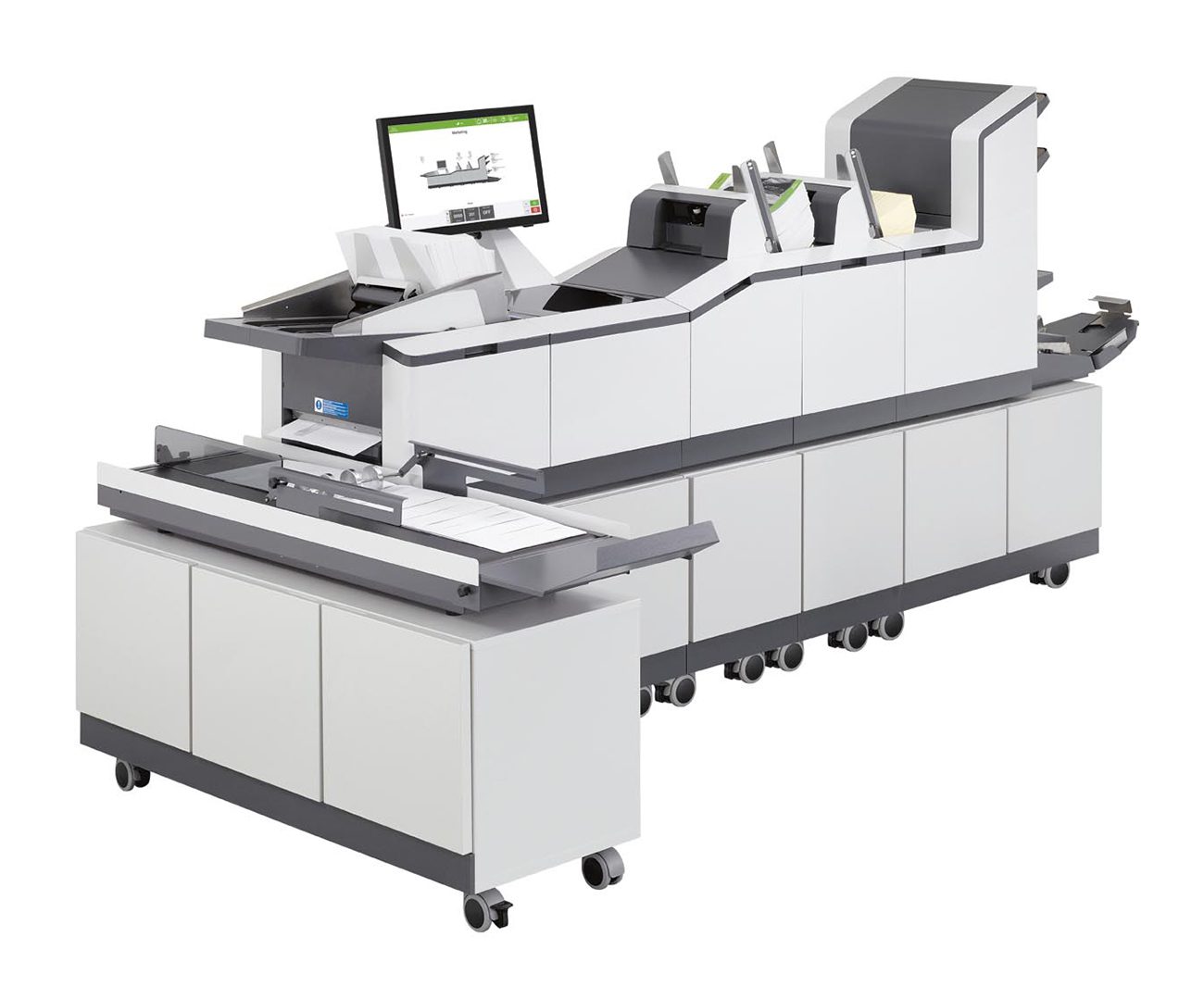 Meet the Quadient ds180i Folder Inserter
The quadient® ds-180i folder inserter is ideal for high-volume mailers looking to enhance document processing. With the ability to expand up to 17 feed stations, the DS-180i provides reliable, automated solutions in a variety of applications - from transactional to mail fulfillment and customer enhancements. The DS-180i inserter offers premium capabilities, including a powerful embedded processor and high speed feeder that help you to produce documents with professional quality and consistency.