Logistics and Industrial

Solutions
Inventory and Facility Security
Physical security is one of the most important and often overlooked parts of running any business, but when your business relies on millions of dollars of inventory in your facility, security is a necessity.
Real-Time Information Access
Mailing, Invoicing, and Shipping Issues
Communications and Marketing
of business owners are "very interested" in a customizable business security system
MCC Secure provides best-in-class security in one easy-to-use platform. Get the comfort and efficiency of one intuitive solution that integrates access, intrusion, video monitoring, and energy management. Combine data from across the system for valuable business insights, find footage easily, receive real-time alerts for intrusions or access, and even control your lights and thermostats, all from one simple dashboard on your desktop or mobile app.
MCC provides a number of mailing and shipping solutions designed to improve the efficiency of your mailing workflows and automate most (if not all) of the process. This frees up your valuable staff for higher-level functions. Whether you choose an on-site implementation or one of our cloud or hybrid-based solutions, MCC can help to streamline your mailing and shipping processes.
Digitizing your documents with a Document Management Solution helps protect you against loss due to disasters, and misfiled paperwork, and provides real-time access to documents while ensuring critical POD records can still be kept on-site. Minimize personnel requirements and accurately and quickly manage shipment documents.
Industrial Security Solutions
While every industrial business is unique, many share similar operational challenges. From manufacturing to construction, priorities inlcude liability issues, inventory loss, employee supervision and quality assurance. We have the technology to address all this and more with our unified commercial security platform.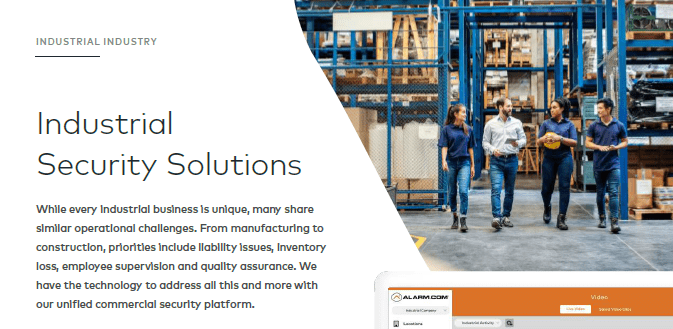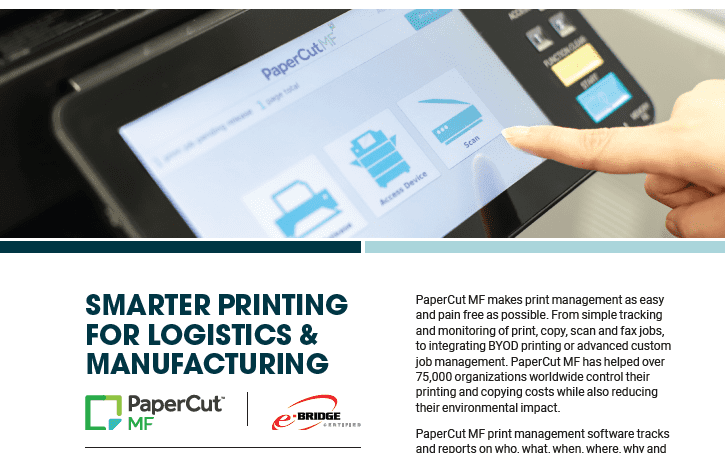 Smarter Printing for Logistics and Manufacturing
MCC and PaperCut MF make print managment as easy and pain free as possible. PaperCut MF has helped over 75,000 organizations worldwide control their printing and copying costs while also reducing their environmental impact.
What Our

Clients

Said About Us
At MCC we treat our clients like family, and it shows. With 200+ 5 star reviews on Google and an A+ rating with the BBB, MCC is the right choice for your business partner.