Let our industry experts show you how to save money with MPS.
Streamline, Automate, and Reduce Printing Costs with MPS
Are you a business owner or executive looking to significantly reduce your printing costs? MCC Managed Print Services (MPS) is the perfect solution for you.
Get to Know Managed Print Services
How much do you really know about Managed Print Services? Download our infographic and learn some surprising statistics about the cost of printing.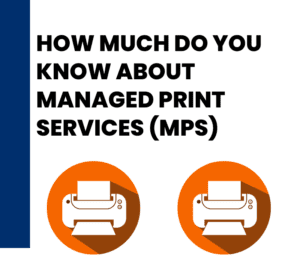 Custom

Solutions

for Every

Business
At MCC, we believe in custom solutions. We understand that what works for one business may not work for another, so we tailor our services to meet the unique needs of each of our clients. Whether you're a small startup or a large corporation, our managed print services can be customized to perfectly fit your needs.
Managed print services can save your organization money, but understanding what that means for your specific situation can be challenging. To learn more about the benefits of MPS and how MCC can help, check out our blog post, "Managed Print Service: What Is It, and Why Should You Care?"