Unlock your business's full potential today with MCC
Smarter

Energy Management Means

Smarter

Energy Savings
Connect your thermostats, lights, and other devices to your security system for a responsive and secure set of energy-saving options. Save money on energy bills and protect your property with our smart thermostats and energy management technology.
No matter where you happen to be, you always have access to our MCC Secure platform to manage all aspects of your security and energy usage. MCC Secure is always at your fingertips from the desktop browser, smartphone or tablet apps, or even a smartwatch.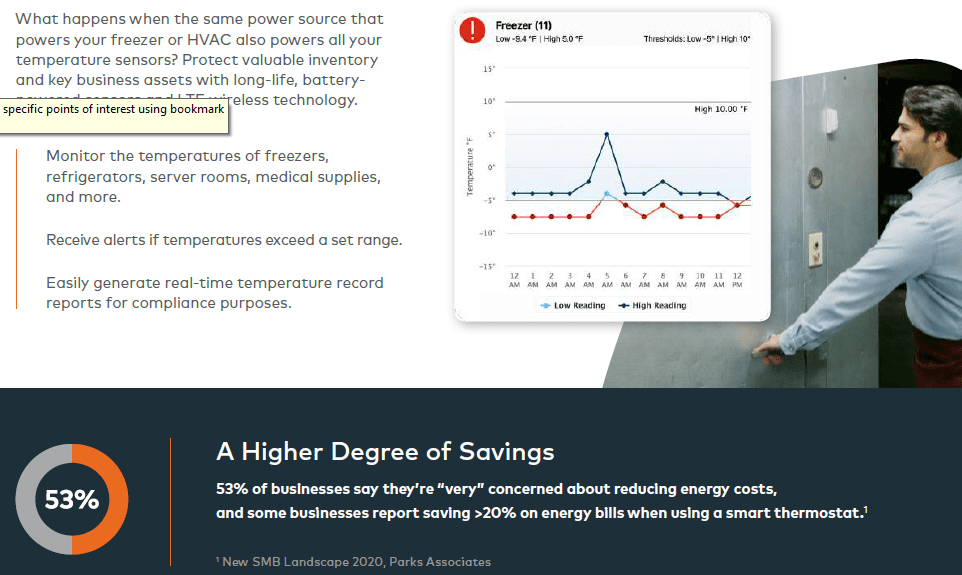 Learn How MCC Secure Can Help Save on Your Energy Bills
Ready to revolutionize your energy management? MCC Secure empowers you to take command of your energy consumption, safeguard your temperature-sensitive assets, and trim down your energy expenses with our intelligent thermostats.
Unleash the potential of smart energy management by downloading our comprehensive Energy Management brochure today. Discover how MCC Secure can be the key to substantial savings on your energy bills. Seize control of your energy usage – Download the brochure to learn more.
Smarter

Energy Management
Invest in MCC Secure's energy management solutions today and experience the benefits of a smarter, safer, and more energy-efficient business. Watch our video to learn more about how we can help you optimize your energy usage.