Find out which postage meter is right for your business
Fast and Accurate Mail Processing
Postage meters offer businesses and organizations an efficient method for managing postage costs. Our industry-leading mailing systems provide the convenience of pre-set rates, automated batch processing, and secure postal funds management with real-time tracking capabilities. Featuring a touchscreen interface that's easy to use even by those unfamiliar with mailing processes, our product lines boast superior accuracy rates while helping reduce overhead costs associated with manual mail weighing.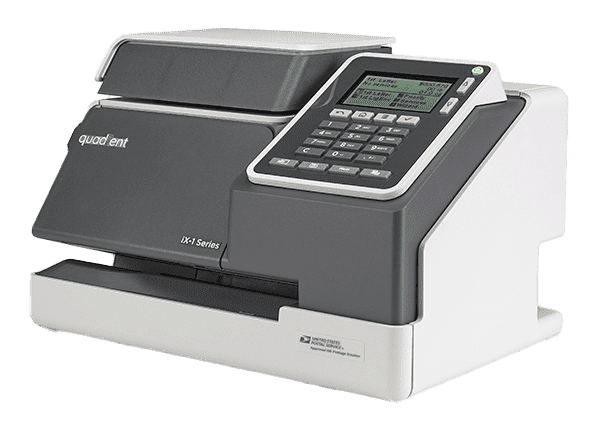 iX-1 Series Postage Meters
Experience the convenience of streamlining your mail and parcel processing tasks with MCC's innovative solution – the Quadient IX-1 postage meter. Say goodbye to the time-consuming trips to the post office for stamps. With our solution, you gain immediate access to over 50 USPS® postal rates and services such as First-Class Mail®, Priority Mail®, and Certified Mail™ right from the comfort of your home or small office.
The IX-1 is not just a postage meter; it's a comprehensive mailing system equipped with a multitude of standard features, cutting-edge apps, and a detachable 10 lb. scale. It's designed to simplify your mailing process while boosting your productivity. Join the MCC family today and transform your mailing experience with the Quadient IX-1.
iX-3 Series Postage Meters
Elevate your mailing and shipping operations to new levels of efficiency with MCC's iX-3 Series, the optimal choice for seamless mailing systems.
To further enhance your experience, integrate the iX-3 with Quadient's Neoship ADVANCED shipping software. This powerful combination allows you to conveniently compare rates from a single platform, streamlining your decision-making process.
Embrace the practical benefits of MCC's comprehensive mailing systems today. Make the smart choice for your business; choose the iX-3 Series.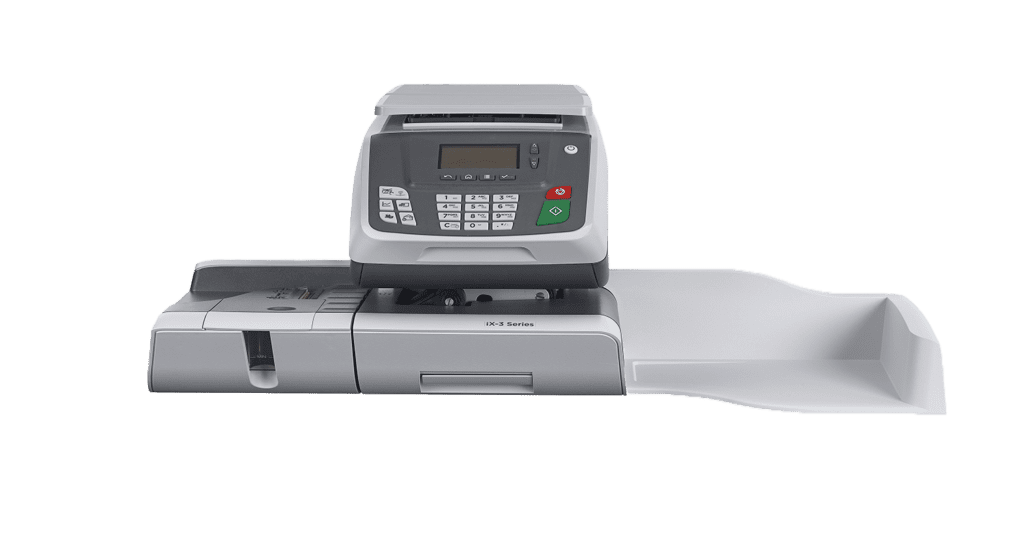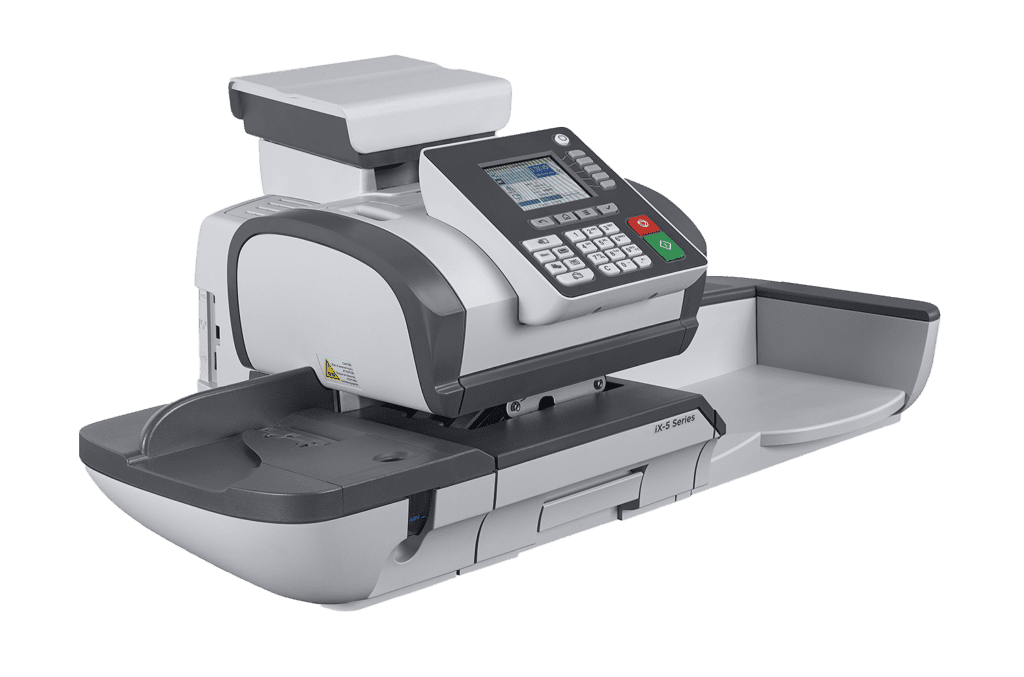 iX-5 Series Postage Meters
Experience the perfect blend of flexibility, efficiency, and user-friendliness with Quadient's iX-5 mailing system, designed specifically for businesses with mid-level mail volumes. This robust mailing solution boasts a vibrant color screen and an intuitive control panel, making navigation a breeze.
In full compliance with the latest USPS® requirements for Intelligent Mail® Indicia (IMI) and Dimensional Weighing (DIM), the iX-5 ensures your business stays ahead of the curve. Tailored to your unique needs, it comes in two distinct models: the iX-5 HF, featuring a power-assisted hand feed, and the iX-5 AF, equipped with cutting-edge auto-feed technology.
Choose the iX-5 postage meter today and embrace the practical benefits of MCC's comprehensive solutions. Step up your mailing operations with the perfect balance of power and simplicity.
iX-7 Series Postage Meters
The iX-7 postage meter Series by Quadient revolutionizes mid to high-volume mailing with its robust performance and reliability. This system features a user-friendly touchscreen, varying processing speeds, and tailored weighing and stacking options.
Efficiency is key with the iX-7 mailing system, handling up to 140 letters per minute, and the iX-7PRO managing an impressive 175. Fully compliant with the latest USPS® Intelligent Mail® Indicia (IMI) and Dimensional Weighing (DIM) requirements, it optimizes your operations while maintaining compliance.
Invest in the iX-7 Series today to transform your mailing operations with MCC's practical and efficient solutions.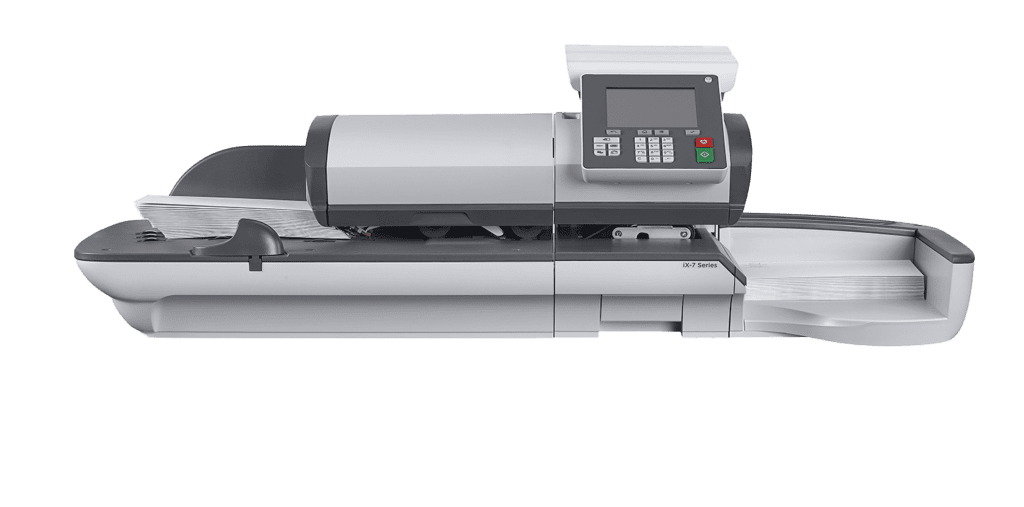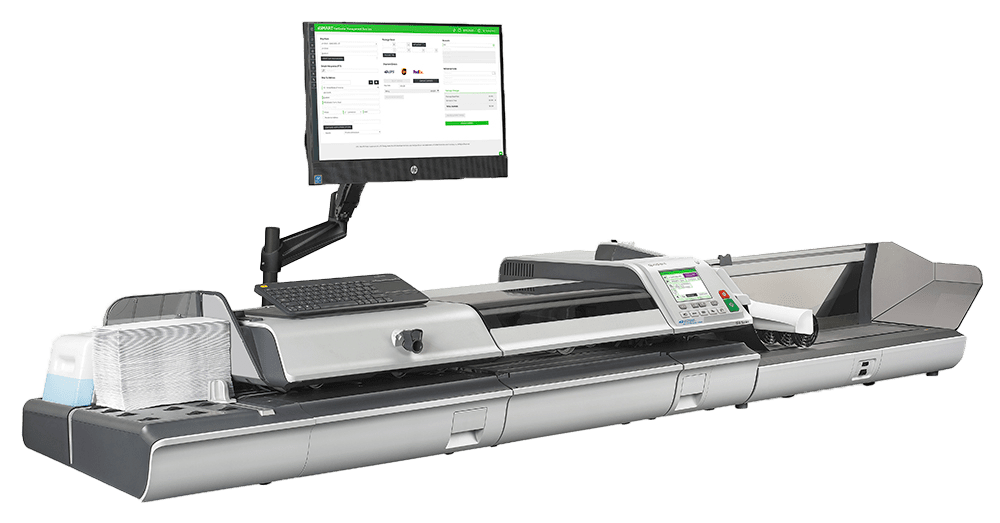 iX-9 Series Postage Meters
Setting new standards in productivity and efficiency, Quadient's iX-9 postage meter is the go-to solution for high-volume mailers. This powerful system guarantees uptime, reliable output, and significant savings, ensuring a protected investment.
With user-friendly operations, the iX-9 doesn't compromise on performance while meeting the latest USPS® requirements for Intelligent Mail® Indicia (IMI) and Dimensional Weighing (DIM).
Choose the iX-9 for your business today to optimize your mailing operations and unlock the real benefits of MCC's innovative solutions. Boost your productivity to a whole new level with the iX-9.
Customers Who Found Their Perfect Match with Quadient
When entering into a new partnership, it's important to do your due diligence. How can you tell if a potential partner is a good fit?
When it comes to selecting the right technology partner for your business, it's best to go straight to the source.
Download the guide to learn more about finding your "perfect match" with Quadient.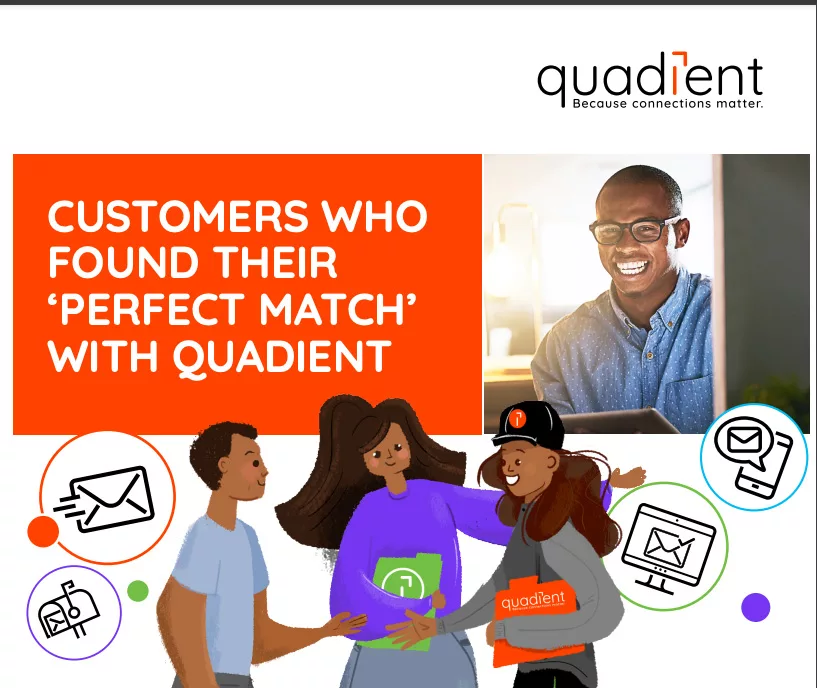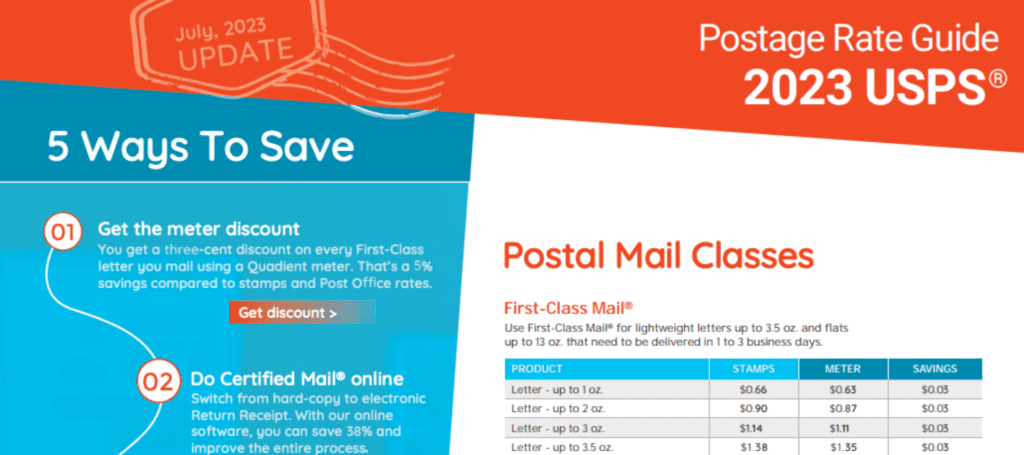 Stay ahead of the curve with the latest USPS® rate changes impacting key services like Certified Mail®, First-Class Mail®, and Package Services. Our comprehensive guide, updated with rates effective from July 9, 2023, is your go-to resource.
For ease of use:
Print our USPS® Rate Guide on an 11×17″ (poster size) paper.
Place it visibly in your mailroom or near your postage meter.
Say goodbye to postage rate guesswork.
Act now – get your guide today. Be informed, be confident, and optimize your mailing operations with precise data. Trust MCC for practical solutions that deliver real benefits.