Unleash Efficiency

with the iX-9 Mailing System
In the world of mailing systems, the iX-9 from Quadient stands apart. It redefines productivity, operability, and most importantly, efficiency. Designed with the operator's needs in mind, the iX-9 seamlessly integrates into your workflow, delivering ergonomic operations that are simple yet powerful.
High mail volume is no longer a challenge; it's an opportunity. The iX-9 is engineered to handle large mail runs with ease, automatically sealing, weighing, measuring, metering, and stacking your mail. With an astonishing processing speed of up to 300 letters per minute, it turns hours of work into mere minutes, enhancing your operation's efficiency like never before.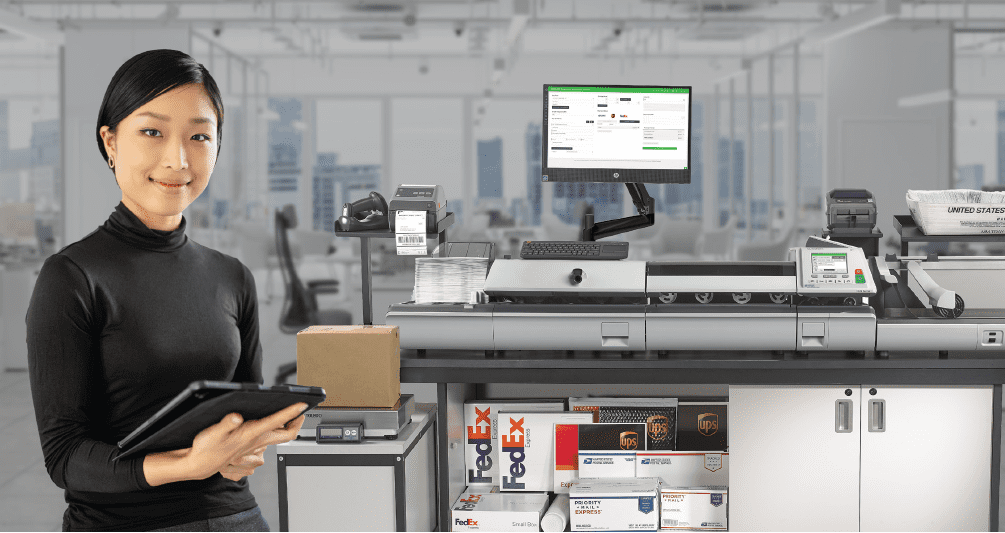 Accuracy is as crucial as efficiency. The iX-9 ensures this by offering reliable production and maximum uptime. It provides investment protection and tangible cost savings, making it a worthy addition to your operation.
Power up with
S.M.A.R.T.® Software
The power of the iX-9 is further amplified when paired with S.M.A.R.T.® mail center software. It transforms your regular mailing system into a consolidated and organized epicenter that streamlines your workflows. S.M.A.R.T. integrates essential mail center operations into a single, user-friendly solution, reducing your equipment footprint and driving maximum output.
Experience the Benefits
With the iX-9 and S.M.A.R.T., you're not just improving productivity; you're enhancing efficiency and accuracy, resulting in substantial savings to your bottom line.  The iX-9 isn't just a mailing system; it's a strategic partner that empowers your business to reach new heights of efficiency and accuracy. Discover the difference today with MCC's iX-9.