Your security is our top priority
.
Your business is too crucial for you to take security lightly. You must protect your customers and facility in order to grow and thrive, and your business security solutions play a big part in that protection.
As a business owner, you want to know that your customers and employees are safe. You also want to monitor activity at all times to be aware of any potential issues before they become major problems.
MCC focuses on providing affordable, flexible, user-friendly, and robust CCTV, access control, and alarm systems for your organization. We know how to spot vulnerable areas in your facility and create a cost-effective solution for you, using only the best available technologies.
Your Security
Your Way
Our fully customizable security platform allows you to choose the best security options for your business. Whether you need access control, alarm monitoring, video surveillance, or the complete package, our security experts can help design the perfect solution.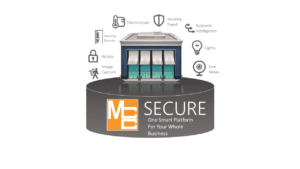 MCC Secure - Cloud-based Security
Eliminate servers, software, annual fees, as well as antivirus and operating system updates with MCC Secure's cloud-based security platform.
Total Control
Arm and disarm your system from anywhere, check your system's status, and get notified of activity at your property using our powerful smarter security app.