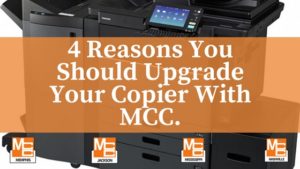 In most businesses, the office copier is one of the most essential but underappreciated pieces of technology.  The copier sits quietly in the corner, churning out invoices, reports and business critical documents and goes virtually unnoticed until something goes wrong.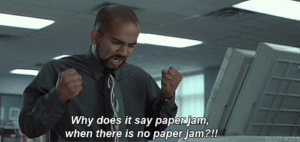 Frequent jamming and breakdowns are a sure sign it is time to upgrade your older copier or printer, but there are other reasons you should consider upgrading.  As copiers age, the mechanical parts inside become less efficient, and the cost of operation goes up greatly.  Not only are you forced to call for service more frequently, but you are now spending more on toner and supplies because they are not being used as efficiently as they should.
There are many copier dealers out there, so why should you choose MCC?  What can MCC offer that other dealers can't? Colleen Davis, a Sales Consultant at MCC Nashville, says, "Ongoing support and great service" is what sets MCC apart from the competition.  What we have to offer is more than just a new copier.
Industry Leading Service
When asked what complaints they hear most often from potential clients about their older systems, our Document Solutions team said a decline in reliability was one of the top issues.  Lack of reliability, coupled with poor service and service contract price increases of up to 15% a year, makes the cost of operating a competitor's older system unreasonable.  Most service providers run on a break-fix model for copier repairs.  At MCC, that's not good enough.  Preventative maintenance is included in every service contract we offer.  Joey Chunn, a sales consultant in our Memphis office, states, "No one else in our industry does preventative maintenance.  They just let [the copiers] run until they break!"  By doing quarterly preventative maintenance on your system, our technicians can find and fix issues before they become problems and extend the life of your investment.  Joey says, "The way MCC handles service and preventative maintenance is actually (the) number one" tipping point for potential clients who might be on the fence about upgrading.  Brian Berry, Document Solutions Sales Manager for MCC Memphis says, "Our systems last longer and are in much better condition by the end of the contract when compared to our competitor's machines that give up the ghost too early, forcing a premature upgrade."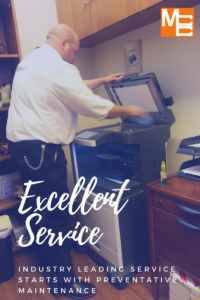 Features that fit your business
Beyond service and reliability, upgrading your system can reduce operating costs in other ways.  Learning and understanding your business needs and matching your new system to those needs is another place MCC excels. "Whether it's saving time or reducing operating expenses, it starts with learning the needs," says Joey Chunn. Tim Barlow, General Sales Manager at MCC Jackson, says "more features with a lower operating cost" is one of the most cost-saving aspects of upgrading your copier.  With new technology comes new features that can automate some of your office processes and help your employees become more efficient.   Whether it is e-filing or paperless document management, mobile or cloud printing, or simply the faster speeds and better quality of a new system, our sales team knows how to fit these features into your business to make the upgrade process simple and cost-effective.
Time invested in your company
From time spent with you learning your needs to the time spent setting up the system and training your employees after the sale, our sales team is dedicated to making sure you are satisfied with your new system.  Brian Berry says the most common praise he hears from new clients is that "we customized everything to their specific needs instead of just dropping it off and doing the minimum work required to get the system connected."  Our sales and service team take the time to make sure your system is customized to make your workflow as efficient as possible, and they do not leave until you are properly trained on how to use your new technology.  Installation day won't be the last time you see your sales consultant, though.  Randy Weir, from our Jackson location, says how often the clients see us and that we "actually follow up to make sure things are working properly and the people are trained sufficiently" is one of the reasons our clients love MCC.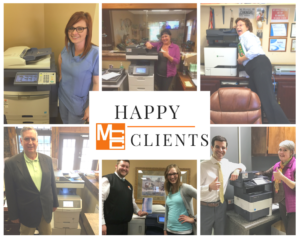 Reliability
More than the reliability of the equipment, the reliability of MCC and our staff is worth the investment.  MCC is a locally owned business with 44 years of sales and service experience.  Our sales consultants are experts in their fields and our service technicians are factory trained and certified.  From engaged sales consultants to preventative maintenance and 4-hour response times, MCC invests the time and money to make our staff and processes as efficient as possible so that we can make your experience with MCC the best in the industry.  And we have the manufacturer awards to prove it!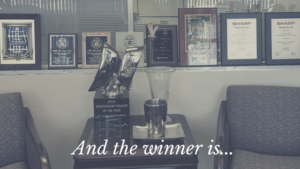 If it is time for your office to upgrade your technology, visit one of our division pages to see what MCC can do for your business and request a demo.  Come in and see why Jason Feczko, General Manager of MCC Nashville, says "offering a Total Solution beyond printing" is what sets MCC apart from the competition.