Each year our partners MWAi and Industry Analysts hop on their motorcycles and ride from Scottsdale Az to the Rolling Thunder motorcycle rally in Washington D.C. Rather than just a ride across country with a group of friends, the guys take this opportunity to raise money and awareness for a very worthy cause, The Jillian Fund.
The Jillian Fund was started after Jillian Gorman, at age 16, was diagnosed with an aggressive form of blood cancer which led to 3 and a half years of serious and repeated medical treatments.  Jillian ultimately lost her battle with cancer in March of 2013.  The Jillian Fund is "dedicated to providing financial support to parents with children who are suffering life-threatening illnesses requiring critical care."  The fund also provides academic scholarships to young women who "demonstrate extraordinary faith and leadership within their communities."
The Patriot Pack from MWAi will be stopping at MCC Memphis on Tuesday May 23rd.  MCC is proud to sponsor the Ride for Jillian and this wonderful cause.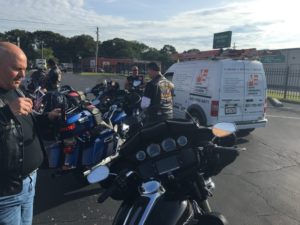 If you are interested in more information about the Ride for Jillian or The Jillian Fund, please follow the links below.
And if you happen to be near our Memphis office on May 23rd and see all the motorcycles, be sure to honk and wave to show your support.