Communications Issues Facing the Corporate World
As technologies change, the way we do business has to change as well.
Collaboration and Conferencing
As we enter a new era of business with remote and hybrid work becoming the norm, collaboration suites and video conferencing are no longer a "nice to have" option; they are a must. Organizations need to be able to communicate with employees wherever they happen to be working, and to do that, organizations need the right technology in place.
Document and Print Management
MCC offers a wide variety of document management solutions that allow you to streamline your document workflow and reduce printing costs. Our team of document experts will work with you to refine and automate your manual processes, streamline your printer fleet, and increase your staff's efficiency. Let MCC help you get more work done with the right document software.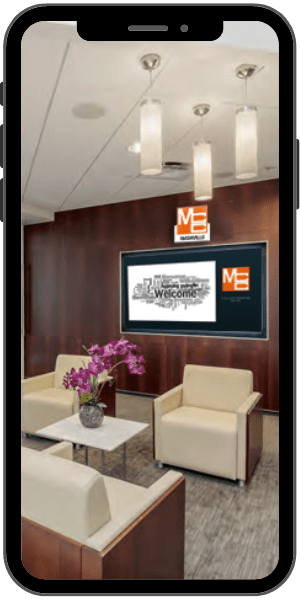 Presentation Technology
As modern technologies advance, executive boardrooms and corporate offices must keep up. MCC custom designs audiovisual presentation solutions that allow you to put your best foot forward every time. Video conferencing, collaboration software, projectors and screens, room automation systems, and so much more are all available to help your business reach its full potential.
Device Management
Large corporations require a sizable fleet of printers and copiers to operate. In most cases, this expense is unmanaged and could be a severe waste of money and resources. Managed Print Services (MPS) help reduce that expense and gives your IT team more time to support their clients, your staff. Like all solutions at MCC, our Managed Print Services are custom designed to fit the needs of each unique business.
Mailing and Shipping
Large enterprises deal with a high volume of mailing and shipping. From statements and invoices to marketing communications, outbound mail can often be a challenge. Managing these tasks manually often requires multiple employees working full-time. For organizations that do a great deal of shipping, the tasks are even more time-consuming.
$8.58M
Productivity increase from time savings using both Webex meetings + devices to run efficient meetings.
With Cisco Webex, educators can easily and securely connect with their students from anywhere. With full collaboration, Webex provides video conferencing for class and messaging so students can communicate with each other or even ask the teacher a question outside of class.
MCC Secure provides a full security platform with cameras, access control and even lighting and thermostat control. With remote monitoring, you can monitor your campus from any device and know immediately when there is a problem.
Gone are the days of blackboards and chalk. These days, educators need digital displays capable of handling video conferencing, screen sharing, and digital whiteboards.
Simply put, our solutions can help increase the profitability of your business by steering you toward the lowest postage costs – so you save on every single letter or parcel you send.
You may not be able to get rid of your copiers and printers yet, but we can definitely help reduce the cost of managing your fleet of document devices. Whether you need devices that better suit your usage needs or print management software that tracks your print usage and costs to help lower the total cost of ownership, MCC has a solution to help.
Epson Inkjet Printers for the Business Market
Even in the digital age, high-quality, color-printed materials are essential tools that offer many advantages for educators and students.
Check out our interactive guide to see what Epson and MCC can do for your business.